"

It doesn't take long. Martyna sings one short phrase to begin a song and something goes, 'Ah, this will do. Here's a real singer. Here's a real voice. "
— Tom Paxton – Winner of Lifetime Achievement Grammy Award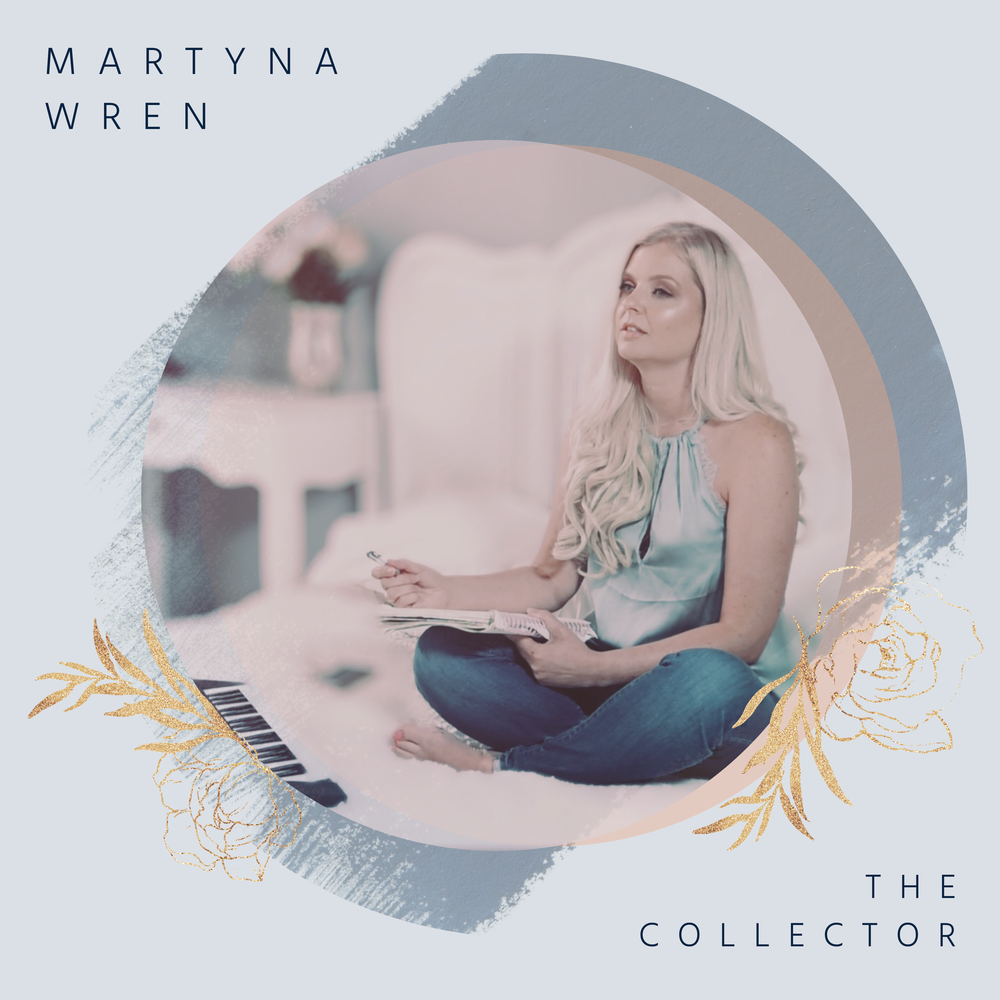 Martyna Wren releases new EP, 'The Collector'.
Acclaimed British singer songwriter, Martyna Wren follows up her recent single 'Bigger Things' with brand new EP, 'The Collector'.
With a nod to her influences & peers, including Carole King, Carly Simon, Bonnie Raitt, Sarah McLachlan and Alison
Krauss, and numerous live tours under her belt, Wren weaves her 'supremely rare kind of voice' (BBC Radio 2)
through five uplifting and deeply personal songs on 'The Collector'.
Opener, and title track 'The Collector' sets the mood, ruminating on how our past collected experiences can often
seed our feelings today, how we can easily be set spinning backwards by the memory of a deep-rooted event in our
personal history, sparked by a careless word from others. However, the message remains a positive one, celebrate
your imperfections, turn up and be proud of who you are.
While 'Bigger Things' touches on never giving up and maintaining self-belief, 'Coming Up For Air' is the highly emotive
song that sparked the EP. Martyna says, "this was written when my mum was suddenly diagnosed with Stage 4
terminal cancer. It's about leaning into faith (whatever that looks like for you) and the love of those around you when
your world gets shaken. You are never alone, even when you may feel your most isolated. The thing that struck me
the most was that my brave mum didn't pray for the illness to be miraculously taken, she prayed to have the strength
to handle whatever was ahead of her with grace".
Closing track, 'Build Your World' reminds listeners it's never too late to make changes, it channels a quote by Glennon
Melton-Doyle, 'You can't miss your boat. It's yours. It stays docked till you're ready. The only boat you can miss is
someone else's.
With 'The Collector' EP, Martyna Wren continues to share her considerable musical and spiritual journey, creating a
reassuring & relatable snapshot in a unique time of social & spiritual disconnection.
Press Photos
Press Quotes
'***** A Real Triump' Maverick Magazine
'Martyna is a UK artist who has been influenced by the likes of Carole King, Carly Simon, Bonnie Raitt, Sarah McLachlan and Alison Krauss, and in listening to the EP, there is little doubt that Martyna has that same kind of star quality.' Belles and Gals
 "Martyna's voice has a satin quality to it. Rich and warm. She sings words not notes which is what makes 
her such an honest interpreter of the lyric. I believe every word she sings" 
Jon Vezner – Grammy Award winning songwriter, honoured by the Country Music Association (CMA) and 
Academy of Country Music (ACM) www.jonvezner.com 

"Writing with Martyna was a pure pleasure! Then, to hear that silky smooth voice sing it back to you. . . . 
.heavenly!" 
Don Henry – Grammy Award winning songwriter www.donhenry.com 

" (Bigger Things) What a beautiful track! Wishing you folks much success with the new release" 
Dean Friedman – US singer/songwriter www.deanfriedman.com 
"Delivers in the best traditions of Barry Manilow, Paul McCartney, and Christopher Cross, where sublimations of visions are cross haired to vocal perfection and significance." Come Here Floyd https://comeherefloyd.com/one-more-hour-martyna-wren-honeysuckle-del-fume-tree/

"An incredible voice" 
Richard Allinson - BBC Radio 2